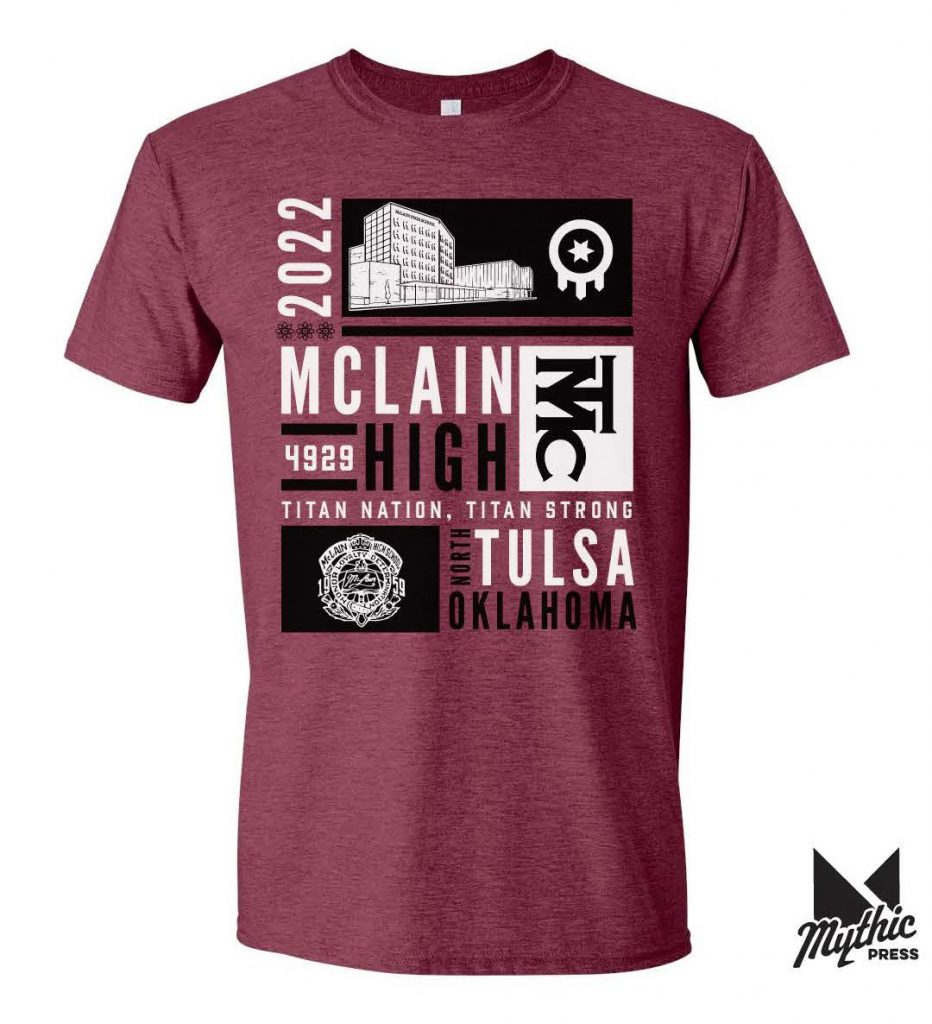 Mythic Press has designed a shirt to support McLain
Help show your support for the student, teachers, staff, and families of McLain High School. Proceeds from your purchase benefit the McLain through a fund held at the Foundation for Tulsa Schools. This fund will support funeral and medical expenses of students and their families directly impacted by a recent tragedy, and provide opportunities for the school to continue to support and serve McLain students and families long term.
Shirts are currently in PRE-SALE and will ship in mid-November.
You can also purchase a shirt for a McLain student.